Podcast: Play in new window | Download
Subscribe: Apple Podcasts | Google Podcasts | Spotify | Android | Pandora | RSS
In Entropy (S6 E18 of Buffy the Vampire Slayer), Anya and Spike connect over being rejected and Xander is once again horrible to everyone. Along with the recap, this podcast episode focuses on: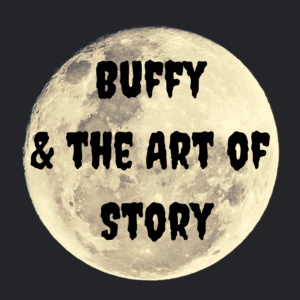 (1) locked or unresolvable conflicts in key relationships; (2) how Xander/Anya and Buffy/Spike mirror one another; (3) why Dawn is interesting and likeable in this episode; (4) engaging exposition; and (5) scene cuts for maximum emotional impact and a fast pace.
Last Episode: Normal Again
Next Episode: Seeing Red
As an Amazon Associate I earn from qualifying purchases made through this site, but that doesn't change the purchase price to you or influence my love of Buffy the Vampire Slayer.
About Lisa M. Lilly
In addition to hosting the Buffy and the Art of Story podcast, Lisa M. Lilly is the author of the bestselling four-book Awakening supernatural thriller series as well as numerous short stories. She is currently writing the latest novel in her Q.C. Davis mysteries. Her non-fiction includes books on writing craft under L. M. Lilly. She also founded WritingAsASecondCareer.com.