Podcast: Play in new window | Download
Subscribe: Apple Podcasts | Google Podcasts | Spotify | Android | Pandora | Stitcher | RSS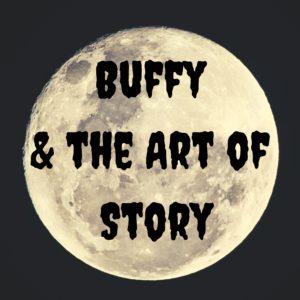 This week on Buffy and the Art of Story – Beer Bad (Season 4 Episode 5 of Buffy the Vampire Slayer), where Buffy discovers beer with unexpected consequences:
(1) what happens when no antagonist actively opposes the protagonist? (2) metaphors that don't quite land and a theme gone astray; (3) parallel characters who behave in contrasting ways; (4) fakeouts to start and end the episode.
Spoiler-free, except at the end (with plenty of warning).
Next Up: Wild at Heart (S4 E6)
Last Episode: Fear Itself (S4 E4)
Work On Your Story
As an Amazon Associate I earn from qualifying purchases made through this site, but that doesn't change the purchase price to you or influence my love of all things Buffy.
More Links
Try my fiction: first-in-series free (supernatural thriller or detective mystery)
Or download The Awakening, Book 1, and listen on Audible
About Lisa M. Lilly
In addition to hosting the podcast Buffy and the Art of Story, Lisa M. Lilly is the author of the bestselling four-book Awakening supernatural thriller series. She also wrote the Q.C. Davis mysteries, as well as numerous short stories. Her non-fiction includes books on writing craft under L. M. Lilly. She also founded WritingAsASecondCareer.com.