Podcast: Play in new window | Download
Subscribe: Apple Podcasts | Google Podcasts | Spotify | Android | Pandora | Stitcher | RSS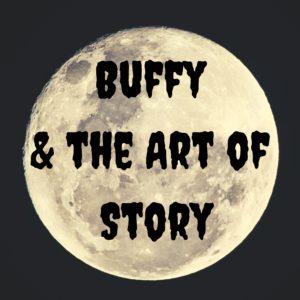 A quick announcement: On Thursday December 17, 2020, you can hear a few more of my thoughts on Buffy the Vampire Slayer along with insights into my favorite Mad Men character, Peggy Olson, if you check out the podcast They Coined It.
I was lucky enough to be a guest for part of an episode discussing Season 2's Maidenform. Co-host Roberta Lipp and I also talked a bit about plot and theme in Mad Men and how the previous episode, The New Girl, impacted the character arcs in Maidenform.
After that I'm taking a short and much-needed holiday break. But Buffy and the Art of the Story will be back Monday, January 4, 2021, with S3 E18 Earshot.
In the meantime, you might want to check out the New Release Buffy and the Art of Story Season Two Part 1: Threats, Lies, and Surprises in Episodes 1-11.
About Lisa M. Lilly
In addition to hosting the podcast Buffy and the Art of Story, Lisa M. Lilly is the author of the bestselling four-book Awakening supernatural thriller series. She also wrote the Q.C. Davis mysteries, as well as numerous short stories. Her non-fiction includes books on writing craft under L. M. Lilly. She also founded WritingAsASecondCareer.com.