Podcast: Play in new window | Download
Subscribe: Google Podcasts | Spotify | Android | Pandora | Stitcher | RSS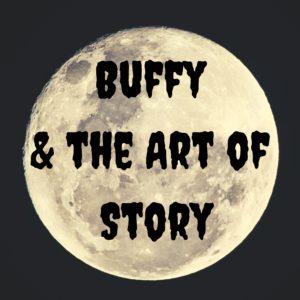 This week on the podcast Buffy and the Art of Story – The Prom (Season 3 Episode 20 of Buffy the Vampire Slayer), where Buffy fights monsters that threaten the Prom and Angel questions whether he and Buffy have a future together. Also: 
(1) What looks like resolution of the Buffy/Angel relationship — but is it?
(2) A very subtle Story Spark or Inciting Incident;
(3) Why the A plot is not obvious until we reach the episode's Climax; 
(4) No real major plot turn at the three-quarter point – though there is escalation.
As always, the discussion of Buffy the Vampire Slayer is spoiler-free, except at the end (with plenty of warning).
Next Up: Graduation Day Part 1
Last Episode: Choices
Work On Your Story
As an Amazon Associate I earn from qualifying purchases made through this site, but that doesn't change the purchase price to you or influence my love of all things Buffy.
More Links
About Lisa M. Lilly
In addition to hosting the podcast Buffy and the Art of Story, Lisa M. Lilly is the author of the bestselling four-book Awakening supernatural thriller series. She also wrote the Q.C. Davis mysteries, as well as numerous short stories. Her non-fiction includes books on writing craft under L. M. Lilly. She also founded WritingAsASecondCareer.com.
Episode Transcript for The Prom
Coming Soon. (I promise, as Buffy might say.)