Podcast: Play in new window | Download
Subscribe: Apple Podcasts | Google Podcasts | Spotify | Android | Pandora | RSS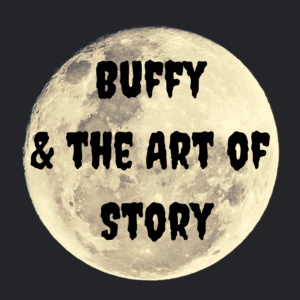 In I Was Made To Love You (Buffy the Vampire Slayer S5 E15), an unusually cheerful girlfriend hunts for Warren. Along with the recap, this podcast episode focuses on:
(1) whether the episode conveys the theme the writers thought it did; (2) a strong emotional main plot but an action plot that falters; (3) when and why I Was Made To Love You misleads viewers; and (4) whether Buffy's character flaws of self-involvement and distance feel authentic.
Spoiler-free, except at the end (with plenty of warning).
Last Episode: Crush S5 E14
Next Up: The Body S5 E16
Work On Your Story
Support Buffy And The Art Of Story Podcast
As an Amazon Associate I earn from qualifying purchases made through this site, but that doesn't change the purchase price to you or influence my love of Buffy the Vampire Slayer.
More Links From

I Was Made To Love You
About Lisa M. Lilly
In addition to hosting I Was Made To Love You and other podcast episodes of Buffy and the Art of Story, Lisa M. Lilly is the author of the bestselling four-book Awakening supernatural thriller series as well as numerous short stories. She is currently writing the latest novel in her Q.C. Davis mysteries. Her non-fiction includes books on writing craft under L. M. Lilly. She also founded WritingAsASecondCareer.com.